OUR ROADMAP TO REOPENING
FROM 12 APRIL 2021 | AL FRESCO DINING
We are delighted to announce we will be reopening from Monday 12 April 2021 for Al Fresco Dining on our terrace and in the grounds. In preparation for your return, we are looking into ways we can make Al Fresco Dining as comfortable as possible with adequate shelter and heating where necessary. We will also have the option for you to enjoy Picnics in the grounds with our beautiful picnic baskets available! With deck chairs and sun beds overlooking the surrey countryside, relax in the grounds whilst enjoying a beverage or a bite to eat. We are proud to be Dog Friendly so bring your furry friend with you and explore the grounds before or after joining us on the terrace. With free onsite parking, there's no reason not to visit!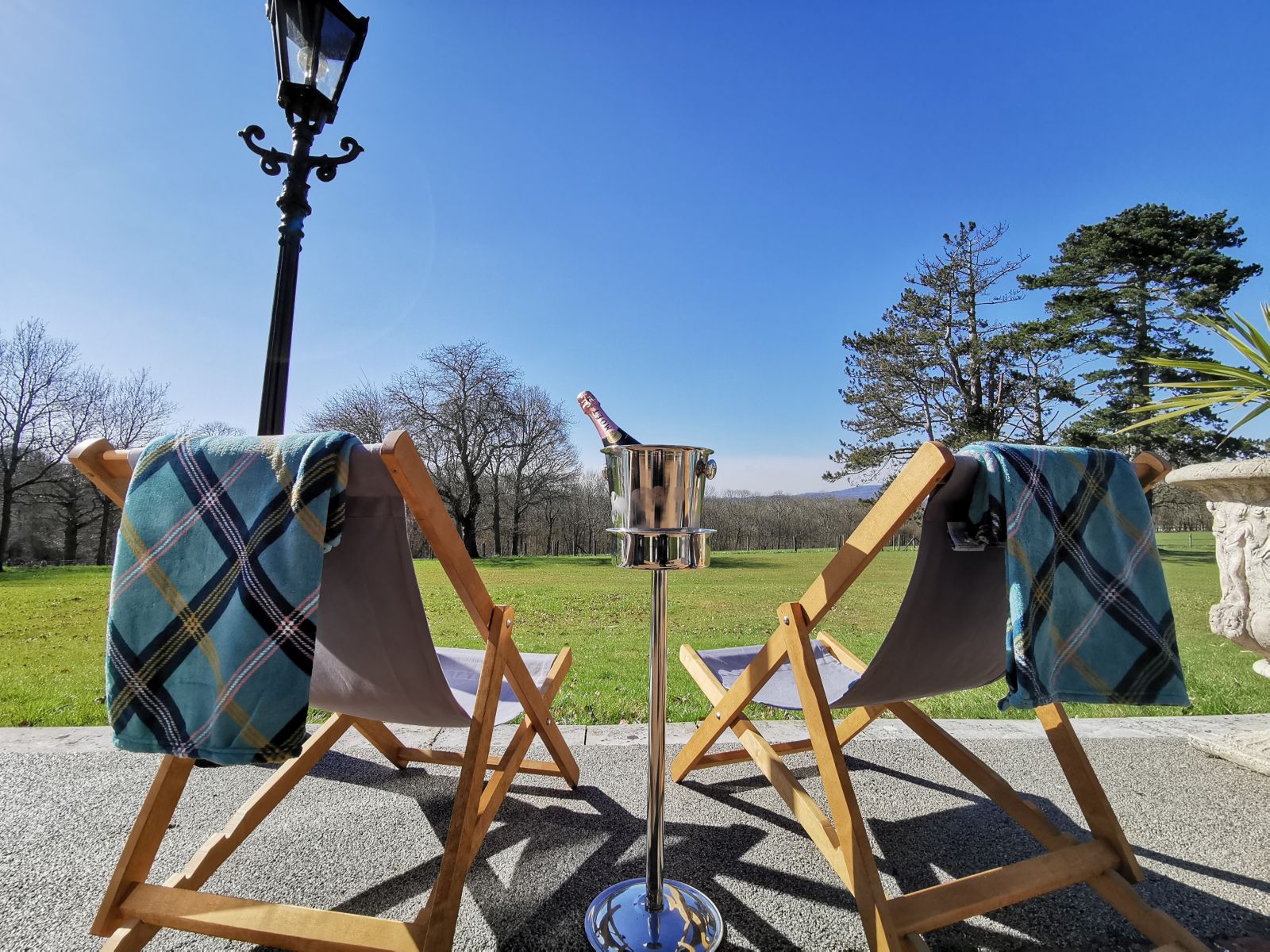 FROM 12 APRIL 2021 | TYING THE KNOT
It's been an uncertain year for couples wishing to tie the knot. From 12 April 2021, weddings of up to 15 guests are allowed and 30 guests are allowed from 17 May 2021. We pride ourselves on our exceptional wedding planning and management and we have the perfect setting for your special day. See our wedding information on our website and get in contact with our wedding coordinators who are itching to show you around!
FROM 17 MAY 2021 | INDOOR HOSPITALITY
Boris has given us the go ahead to reopen our accommodation and indoor dining to you from 17 May 2021. Have you had the chance to check out our Staycation Package? Enjoy a relaxing Summer Staycation in the English Countryside with breakfast and dinner included available from May - September 2021.
THINGS TO CONSIDER WHEN BOOKING
We can only take bookings of up to 6 people for indoor and outdoor dining before 21 June 2021.
Even though restrictions are being lifted, we will still maintain our high level of cleanliness throughout the hotel and grounds. You will be required to continue to follow social distancing guidelines as well as test and tracing if you visit us before 21st June 2021. Please refer to our Safety Guidelines on our website to view all our measures in place.
FROM 21 JUNE 2021 | DO AS YOU PLEASE
No restrictions, no worries! Think of all the celebrations you have missed this past year and a half and let's get booking! Contact us now to book a celebration, wedding, meeting or even your work Christmas Party! Our Christmas party information is available on our website and we are taking bookings now!